I am always amazed at the incredible communities that real estate brings us to. Each community is so unique and presents a unique array of opportunities. This week the ORB CREG team was invited to attend a Micropolitan Summit in Fergus Falls, MN. Our Broker, David Johnson, served on a panel among other industry experts as they discussed the industrial real estate market and regional development opportunities.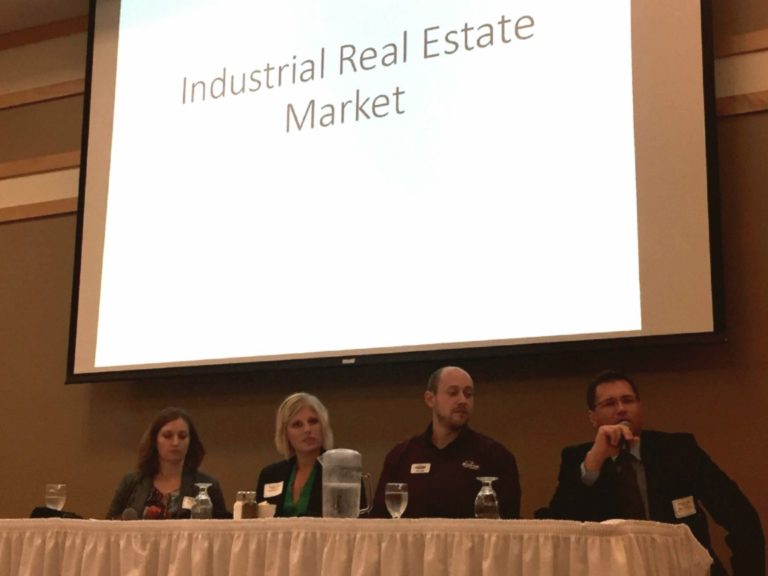 The unique trait that I consistently see in Fergus Falls is their enthusiasm. The people have such a drive to positively grow and build their community. One panel member and also a citizen of Fergus Falls expressed her desire to leverage community involvement and engagement opportunities in order to make this dream of growth a reality.
There were many issues discussed at the Summit. A few of them being attraction and retention of a talented workforce, childcare insufficiency and lack of affordable housing. Now, while a community can feel alienated or alone with these issues, they are certainly issues that much of the region is seeing. Here in Alexandria we can attest to this. Any business leader in town would agree that it is tough to attract the right employees and keep them here, especially those in the manufacturing industry. The employees that they do have oftentimes struggle to find the right home and childcare upon arrival to this lake community.
None-the-less, it was great to catch up with industry professionals in Fergus Falls and learn about new development happening in the region!