The Fergus Falls Family Aquatic Center proposal was presented to the Fergus Falls City Council this month. A committee was formed and began meeting in February with their aquatic feasibility study being submitted in November. The goal of the study was to bring adequate information to the City Council for them to make an educated decision regarding aquatic expansion in Fergus Falls. The group carried out a community survey, identified potential sites for the aquatic center, researched existing aquatic facilities, studied area demographics, and formulated revenue and expense projections, as well as staffing projections.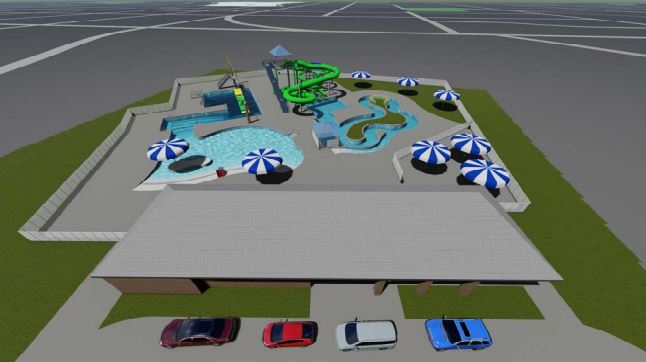 The goal is to have a lap pool and splash pool, lazy river, waterslide, plunge area and bathhouse. The community seems to be very excited for the expansion project. 78 percent of survey respondents felt it was very important for Fergus Falls. 91 percent said they would support fundraising.
This has been an exciting venture to watch Fergus Falls unveil! There has been debate that with an abundant number of lakes in the area, a waterpark is not needed. Many families are speaking out and excited to have the opportunity to enjoy the amenity in their backyard. The proposed northern location would reach many neighborhoods. It will certainly offer a safe and supervised place for children to enjoy!
Click on the link below to read the Final Report.
http://www.ci.fergus-falls.mn.us/vertical/Sites/%7BC83A9759-035D-4EAB-A39F-EA24B2F5336D%7D/uploads/17_1130_Final_Report.pdf